About us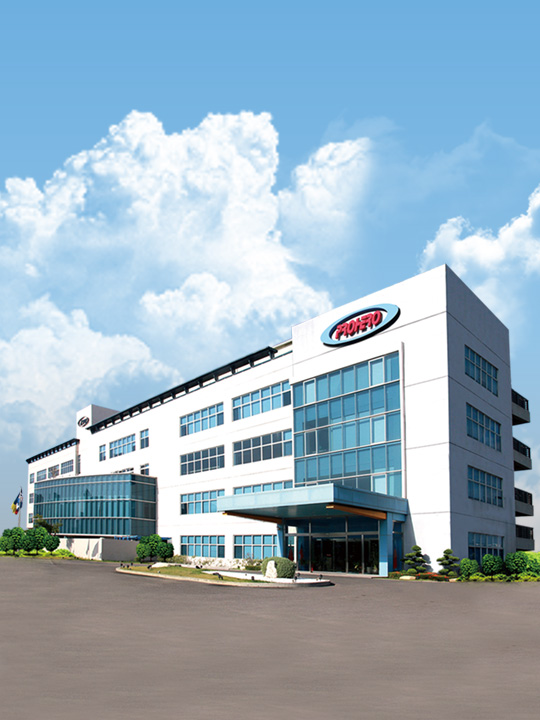 Company History
1995

Prohero is established by Rob Chen.

1998

New Look is established for Accessories business.

1999

Move to Modern Building,Office expanding to 1,000M².

2008

Build new factory in Tainan, 5,500M².

2010

Build our office/R&D building, 3,900M².

2014

Build ZIV building.for our sports brand, ZIV, 3,000M².
PROFESSIONAL
We have been designing & producing eyewear for over 15 years. We have accumulated vast expertise, recruited the best talent, and continued to pursue new knowledge. This makes professionalism our most valuable asset.
RELIABLE
Trust is a very import value for our company. It is only with trust that we are able to build long-term relationships with our customers, where all sides win. Also trust between colleagues is important for a company that relies heavily on teamwork for much of its success.
OUTSTANDING
We are not afraid to strive for high standards because with our core values of trust, teamwork, and pursuit of excellence. We eagerly face our challenges head-on.
Prohero Group Co., LTD.
Prohero is one of the professional sunglasses manufacturers in Taiwan. It was established in 1995 at Tainan. It's main focus of the business is in fashion sunglasses, sports glasses, ski goggles, and Mx goggles, reading glasses, safety glasses, military glasses – both industrial and high end, Optical frame, and Kids sunglasses.
We earn a good reputation by providing professional R&D services that are unmatched from our competitors. As a result, Prohero's ODM service is now one of the most trusted companies when it comes to servicing your needs in the creation, design, and manufacturing of your product brand.
You can find many of our products distributed worldwide especially in European and North American markets, as well as in markets located in South America, Asia, the Middle East, and Africa.
In 2014, we established our in-house brand ZIV. The creation of our brand was to focus on Asian Fit performance eyewear and use this brand as a platform to support back our community. Until today, we sponsor more than 100 athletes in Taiwan.
社會責任公告
1. 禁用童工,如有誤用童工按照國際法規予以照顧至其完成法定學業為止。
2. 不強迫勞動。
3. 提供員工安全健康的工作環境
4. 給予員工自由集會結社的權利與建立良好的勞資溝通管道
5. 對於員工於聘用、教育訓練及升遷完全依據其工作能力,以不違反社會責任的前提下採取不歧視原則
6. 不懲罰勞工
7. 遵守勞動基準法及其相關規定的工作時間
8. 遵守勞動基準法及其相關規定的薪資並保障其薪資得以於公司所在區域生活
9. 建立管理系統以有效維護社會責任體系的運行,並建立稽核,審查,及持續改善制度,使企業社會責任更加完善
10. 加強對公司相關方 如:供應商、員工、股東、鄰近公司宣導本公司對社會責任的承諾
環境政策公告
為持續性的符合國際對於環境保護的要求,遠誠光學承諾
1.遵守環保法規。(依循政府令規章與公司同意遵守之其他利害相關者在環保方面的要求事項)
2.減少污染產生。(綠色研發、廢棄減量、包材減量)
3.環境持續改善。(藉由 P-D-C-A 不斷循環改進,已達永續經營之目標)
4.能源資源節約。(提升能源控管及減量計畫)
Social responsibility policy announcement
1. Child labor is forbidden. If misused, in accordance with international regulations, the child labor will be taken care of until the completion of statuary studies.
2. No forced labor.
3. Provide employees with a safe and healthy working environment.
4. Provide employees the freedom of assembly and association, and establish good labor-management communication channels.
5. Based on the non-violating policy for the non-discrimination social responsibility, the employment, education, training and promotion of employees are based entirely on their working abilities.
6. Do not punish workers.
7. Working hours in compliance with the Labor Standards Law and related regulations.
8. Comply with the Labor Standards Law and related regulations and ensure that they can live in the area where the company is located.
9. Establish a management system to effectively maintain the operation of the social responsibility system. In order to complete the corporate social responsibility more, build audit, review, and continuously improve the system.
10. Strengthen the declaration of the company's commitment to social responsibility to the related parties such as: suppliers, employees, shareholders, and nearby companies.
Environmental policy
To continuously comply with environmental regulations, Prohero Optical Co., Ltd is committed to:
1. Comply with environmental regulations. ( Compliance with government environmental regulations )
2. Reduce pollution in the environment. ( Green development , Waste reduction )
3. Continuously improvement in environmental responsibility. ( Perform P-D-C-A to continuously improve environment )
4. Reduce energy consumption ( Enhance energy control and reduce energy consumption)